Industrial piping and tanks
Manufacturing, installation, welding and maintenance services of piping and tanks
Manufacture, repairs and modifications of industrial and boiler piping in accordance with standards.
Our manufacturing process has been certified according to modules A2 and G.
We also manufacture pressure equipment from special materials such as 13Crmo4-5, 904l, SMO253 and Titan gr2.
More info
Jarmo Lappalainen
+358 (0) 40 139 4696
jarmo.lappalainen@pj-metalli.com
Manufacture, repairs and modifications of industrial piping in accordance with standard SFS-EN 13480 involving materials of the CEN TR/ISO 15608 groups 1 and 8 in module A2.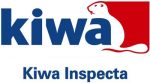 From design to production and installation
The customer is included in the design process.
Feedback is crucial for success.
A successful process results in a high-quality metal product designed and manufactured according to the customer specification.
PJ-Metalli has extensive experience in the demanding installation of steel structures and pressure equipment in the large-scale industries of Northern Finland and Sweden.