SOLID METAL SAMPLES FROM THE NORTH
The operations of PJ-Metalli Oy consist of the manufacture of steel structures and pressure equipment, welding, maintenance and sheet metal work and surface treatment. The company's most important customer group consists of the large-scale industry in Northern Finland and Sweden. Customer satisfaction and 100% delivery reliability have formed the basis of our operations since 1993.
The development of PJ Metalli, founded by Pekka Törmä and Jukka Mujunen in 1993, has been systematic. By investing in skilled staff and continuous training, it has been possible to expand competence and land more challenging jobs within the metal industry. Employee loyalty and a good working atmosphere are key to success. Further investments in occupational well-being are made by offering possibilities for various recreational sports activities. Investments in the well-being of staff are made by the employee by paying for a gym, an indoor swimming pool and dental care.
Our operating system meets the requirements of standards ISO 9001:2015 and ISO 45001:2018. With this operating system, we ensure excellent quality and safety management, uniform implementation of procedures among staff and a safely implemented high-quality end result for the customer. Outokumpu honoured PJ-Metalli from among its service providers for excellent safety development. According to Outokumpu, safety development has been clearly visible in the actions of every PJ-Metalli employee in the field.
Certified manufacture, repairs and modifications of industrial piping and tanks in accordance with modules A2 and G.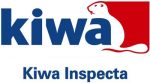 Certificate for CE marking of load-bearing metal structures
Certificate for CE marking of load-bearing metal structures according to the EN 1090-1 standard with implementation in classes 1, 2 and 3.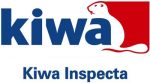 From design to production and installation
The customer is included in the design process.
Feedback is crucial for success.
A successful process results in a high-quality metal product designed and manufactured according to the customer specification.
PJ-Metalli has extensive experience in the demanding installation of steel structures and pressure equipment in the large-scale industries of Northern Finland and Sweden.